PDX Jazz presents
PDX Jazz @ The Mission Theater
"Odds Against Tomorrow" - Revisiting the Revisiting the Modern Jazz Quartet with Darrell Grant, Mike Horsfall, Marcus Shelby, and Carlton Jackson
Thursday, October 17, 2013
6:30 p.m. doors, 7 p.m. show |
$15 |
Minor with parent or guardian
Buy Tickets
Tickets on sale now!
About PDX Jazz @ The Mission Theater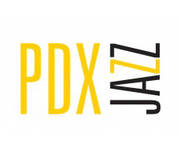 PDX Jazz, a 501(c)(3) nonprofit cultural arts organization founded in 2003 in partnership with Travel Portland, produces the annual Portland Jazz Festival. The organization's mission is to inspire, educate and develop future jazz audiences for generations to come. The Portland Jazz Festival is a multi-venue series of jazz events presented each February within Portland, Oregon. Nationally and regionally supported as a cultural tourism initiative in celebration of Black History Month, Portland Jazz Festival is dedicated to preserving America's indigenous art form by presenting internationally recognized jazz masters alongside local jazz musicians. A series of jazz education and outreach programs that extend into Portland's schools and neighborhoods is at the heart of the annual event.
website:
About "Odds Against Tomorrow" - Revisiting the Revisiting the Modern Jazz Quartet with Darrell Grant, Mike Horsfall, Marcus Shelby, and Carlton Jackson
"[Grant's] eclectic background and obvious open-mindedness has paid dividends" - Boston Herald
"Horsfall's vibes grab the listener at unexpected moments." - Barnes and Noble
"Shelby plays...with confidence and precision." - DownBeat
"Jackson's drumming -- intensely musical..." - Los Angeles Times
For over 40 years the introspective elegance and tuxedoed grace of The Modern Jazz Quartet served as the embodiment of classic jazz cool. With all the savoir faire of a martini shaken, but not stirred, John Lewis, Milt Jackson, Connie Kay and Percy Heath deftly melded Bach fugues, American song, mid-century modernism and the blues into a sound unlike any before or since.
Pianist Darrell Grant, vibes virtuoso Mike Horsfall, Bay Area bassist/composer Marcus Shelby and drummer Carlton Jackson revisit the sophisticated soundscape of the MJQ
Grant and company will perform selections from classic MJQ recordings like "Blues on Bach," "Django" and "Under the Jasmine Tree," take a new look at well-known compositions like "Bag's Groove" and "Skating in Central Park," as well as exploring lesser known gems from the pen of the great pianist/composer John Lewis. Tuxedoes and olives are optional
In bringing the authentic sounds of the 1952-formed MJQ to Portland, expect Grant's talented group to deliver the famed quartet's elegant restrained music with assurance and passion. The musicians, versed in jazz, are no strangers to noteworthy reviews.
Map & Directions
Tags for this Event:
Music > Jazz
Property > Mission Theater
Related content (tags):