"The Assembly" hosts
Portland Film Festival
Shortsblock: "Comeback"
--
Sunday, September 1, 2013
12 p.m. |
$8 at the door |
Minor with parent or guardian
About Portland Film Festival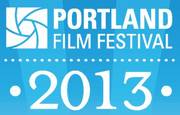 From August 27 to September 2, Portland won't just be the city of roses -- it'll be the city of film. Taking place at multiple theaters, this weeklong event is jam-packed with networking, workshops, guest speakers, film premieres, financing talks, director Q&As and the capacity to be the largest single-night attendance in the history of the city. There's a reason Portland is different. Come be a part of the best little festival in the world.
Portland Film Festival "Shortblocks" schedule:
Saturday, August 31
11:30 a.m. - "Rules"
1:15 p.m. - "Challenge"
3 p.m. - "Youth"
6:15 p.m. - "Action"
Sunday, September 1
12 p.m. - "Comeback"
2 p.m. - "Youth"
4 p.m. - "Life"
6 p.m. - "Turns"
Website:
About Shortsblock: "Comeback"
Walk the Light - Working inside a Walk/don't Walk traffic light isn't as easy as it looks. When you learn more about Lester and James' life, you will never cross a street in the same way. DIR Anthony Sabet (14m, U S A)
Medical Adventure Power!! - It's not just a story about diagnosis with Crohn's disease-- it's Medical Adventure Power!! Be there at the colonoscopy! Be there at the very moment of diagnosis! Be there for lunch, but be careful what you eat! DIR Josh Weisbrod (3m, U S A)
Bow Thayer Music Video

Home Brew - A pair of home brewers, a home brew supply store owner, and a professional brewer share their passion for the craft of brewing great beer. DIR Honi Lunsford (9m, Oregon)
Ma forêt - With the view of a child, travel throughout the forest to discover its magic, its mysteries and its meetings. DIR Sebastien Pins (7m, Belgium)
Hey Hey Hey
I Love You Sweet Sheila - This short narrative focuses on a young girl named Janie and her obsession with angsty indie rocker Tom Sheila. When word gets out that he's coming to town, the young naive Janie is ready to drop everything to pursue her fantasies. Along the way Janie's dreams come to a halt when she experiences a strong kick of reality. DIR Haley Taylor (10m, Washington)
The Butcher's Dozen - A twelve toed butcher, a prostitute and a fisher woman share a bottle of scotch and their stories while alternatively debating the merits of mother murder and cod snagging. An unlikely love story, this audacious, inspiring and zany tale all takes place on the banks of the beautiful and scenic harbor that has brought them together. DIR Eirin Strickland (15m, Australia, U S A, United Arab Emirates)
About --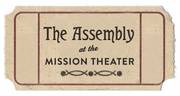 ... The Assembly
The Mission Theater – the place that first put beers into the hands of Portland theater-goers so many years ago – has proudly introduced a new line of programming, dubbed "The Assembly."
While retaining its relaxed environment, comfortable seating and matchless sightlines, the Mission is dropping its second-run movies, stepping up its food and beverage offerings, and – best of all – evolving the theater's programming dramatically. The core of The Assembly features film screenings with related lectures, interviews, and performances that bring cinema to life. And fans of Mortified, Miz Kitty and live music will be happy to learn that many of the live performances that we've all loved over the years will continue. After all, The Assembly's primary mission – engaging audiences with events that are both enriching and entertaining – has few boundaries!
So get your curiosity on and gather with us at The Assembly. There's a lot of world out there.
Map & Directions
Tags for this Event:
Events > History
Property > Mission Theater
Related content (tags):