McMenamins
---

---
A Place for Family & Friends...
Jeremy Wilson Band
Halfway to St. Patrick's Day
Olympic Club Pub |
Saturday, September 14, 2013
All day! Music 7–10 p.m. |
Free |
All ages welcome
About Halfway to St. Patrick's Day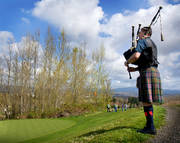 OK, we know, it's kind of a wacky idea - no one celebrates halfway to St. Valentine's Day, right? (Although, now that we think about it... nahhh...)
But, regardless, we love St. Patrick's Day and we love being halfway to it! So let's have some drinks, hear some music and have a full-on good time together. Because why not?
** Food & Drink Specials **
Irish Fries, Irish Reuben, Iced Irish Coffee and Irish Stout!
Plus Irish-tinged revelry at all of our joints!
Map & Directions
Tags for this Event:
Events > McMenamins Celebrations
Property > Olympic Club