Come have fun in school... for once...
5736 N.E. 33rd Ave.
Portland, OR 97211
Local: (503) 249-3983
Elsewhere: (888) 249-3983
Contact Us
Halfway to St. Patrick's Day
Dance Hall Days
Danny Boy O'Haley
River City Pipe Band
Redwood Son
Geraldine Murray & The Murray Irish Dancers
Hanz Araki & Kathryn Claire
The Merry Hob
Face Painting by Amanda Killoran
Saturday, September 14, 2013
All day! Music starts at 12 noon |
Free |
All ages welcome
About Halfway to St. Patrick's Day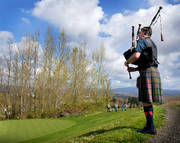 OK, we know, it's kind of a wacky idea - no one celebrates halfway to St. Valentine's Day, right? (Although, now that we think about it... nahhh...)
** SCHEDULE **
12 noon–2 p.m. · Geraldine Murray & The Murray Irish Dancers in the Gym
1 p.m.–3 p.m. · Hanz Araki & Kathryn Claire in the Courtyard
2 p.m.–5 p.m. · Face Painting by Amanda Killoran in the Courtyard
2:30 p.m.–4:30 p.m. · The Merry Hob in the Gym
5 p.m.–7 p.m. · Redwood Son in the Gym
5 p.m. · River City Pipe Band roaming the grounds
6 p.m.–9 p.m. · Danny Boy O'Haley in the Courtyard
7:30 p.m.–10 p.m. · Dance Hall Days in the Gym
But, regardless, we love St. Patrick's Day and we love being halfway to it! So let's have some drinks, hear some music and have a full-on good time together. Because why not?
** Food & Drink Specials **
Irish Fries, Irish Reuben, Iced Irish Coffee and Irish Stout!
Plus Irish-tinged revelry at all of our joints!
About Danny Boy O'Haley
Danny Boy O'Haley is the alias assumed by Dan Haley, who has relocated from Vermont back to his musical home of Portland, revealing his Celtic side. A musician's musician, Haley has picked up some tasty Irish licks to share on guitar and mandolin.
About River City Pipe Band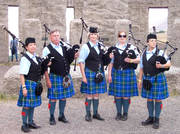 River City Pipe Band is a performance pipe and drum band. They exists to provide a supportive and constructive learning environment for its members to improve their craft through practice, performance, and individual and group competition.
Official Website:
About Redwood Son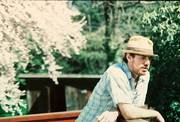 Whether or not the name and music of Redwood Son has yet hit the big radar, this year's "Best New Artist" of the Portland Music Awards is on the rise. Their 20 Song double-disc debut, The Lion's Inside, boasts a dynamic versatility that crosses the borders of their West Coast Americana with hook-laden roots-rock and alt.country, while maintaining an authentic Universal "Pop" vibe.
Led by singer-songwriter Josh Malm, Redwood Son's long anticipated release of The Lion's Inside signifies a culmination of Malm's tireless persistence as a performer and live music presenter throughout the Pacific Northwest since 2005. Though making an initial mark under his previous moniker J*Malem, he birthed the concept of Redwood Son in 2009 searching for an honest sound representative of his childhood in the California Redwoods. The first incarnation of the band was making way towards this very album while establishing a local presence when an unexpected catastrophe struck. On November 4th, 2009 Redwood Son's original drummer and Malm's long-time friend Kipp Crawford was killed in a tragic event that remains partly unsolved. Though Redwood Son experienced a state of dismantle with uncertain destiny, Malm did not lose sight of their shared vision alongside the standing support of the group's original guitarist Chance Hayden. The project was resurrected in the spring of 2010 to nobly move forward, recording The Lion's Inside in Crawford's honor along with an unreleased dedication track titled "Because of You".
The rawness of Redwood Son's beginning is nostalgically captured on Disc One: Summer of '77, focused on the band's sound as a unit along with guest instrumentalists who compliment Malm's friendly lead vocals. Known for bringing the right guys together, trusty engineer Rob Stroup fostered Malm's connection to the authentic sounds of roots-rock and alt. country. The disc was then mixed with a warm analog approach by Rian Lewis, bringing the presence of a laid-back summer day to the ears. Less than a mile away, Disc Two: New Beautiful Day was recorded and produced simultaneously by Dean Kattari to beckon the band's mainstream viability. Here the band's core shows an even greater expansiveness shouldering a more lyrically focused sound, with guest vocals on nine of the ten tracks from singers including Gretchen Mitchell and Ray Frazier. Though the two discs stand tall individually, together they represent a full circle of Malm's musical journey thus far. His thoughfully told stories are the focal point throughout, binding his many musical influences into Redwood Son's distinctive brand of West Coast Americana.
MySpace page:




Reverb Nation page:




Redwood Son Facebook:




Josh Malm Facebook:
About Hanz Araki & Kathryn Claire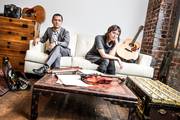 Award-winning Irish flute player Hanz Araki is the quintessential world music musician. After six generations, the name Araki is synonymous with the Japanese shakuhachi (an end-blown bamboo flute) which Hanz mastered making his professional debut in 1988. After four years of concert appearances and teaching at the prestigious Keio University in Tokyo, Japan, Hanz returned to his hometown of Seattle, WA and found himself drawn to the world of Celtic music. The penny-whistle and the Irish flute became his single-minded focus, and jigs and reels became a second language. His unique style and passion were soon recognized and met with high praise.
Hanz also discovered his voice was well-suited to the songs of Scotland, Ireland, and England and is highly regarded for his interpretation of folk songs in what is one of the most exciting living traditions.
After several tours across the US, Canada, and the UK (first with the Juno Award winning Paperboys, then Casey Neill) as well as a return to Japan, now as a well-respected Irish flute-player, Hanz moved to Portland, OR in 2006. This move proved to be most fortuitous as it led to the musical partnership with Kathryn Claire.
A self-taught guitarist and accomplished vocalist and fiddle-player, Kathryn has asserted herself in a new generation of traditionally-inspired musicians. Her violin-playing exhibits a technical grace which is matched only by her truly captivating voice. While she possesses the rare ability to move seamlessly across genres, her love and deep respect for traditional music has long been a driving influence, and those roots can be heard in her own original music.
Early classical training gave her a strong foundation, but naturally gave way to her own creative inclinations. Kathryn taught herself guitar at a young age in order to explore her own voice as a songwriter and accompanist. She has spent years cultivating her craft as a violinist, singer and songwriter.
Kathryn and Hanz quickly discovered their shared love of harmony, and a creative process began that has produced a tremendous body of work. Their shared passion for traditional music is magnetic and they have become a favorite at music festivals and venues in the US and abroad.
Frequent collaborators include Cary Novotny, Joe Trump, and Cal Scott, (US); Takeaki Nagahama, Aiko Obuchi, and Hirofumi Nakamura (Japan).
About The Merry Hob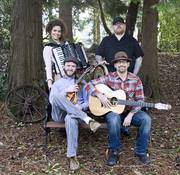 Fusing Celtic, American, and World music traditions Merry Hob brings a new and dynamic sound to the acoustic music scene. Vash, Anton, Justin, and Lisa draw upon their individual musical experiences exploring irish fiddle tunes, foot stomping american bluegrass, and centuries old harp music. Expect to hear accordion, mandolin, bouzouki, guitar, flute, banjo, and percussion, making for a varied and dynamic musical evening.
Map & Directions
Tags for this Event:
Events > McMenamins Celebrations
Music:
World Music
Americana
Property > Kennedy School
Related content (tags):