Saloon & Hotel
836 N. Russell St.
Portland, OR 97227
Saloon: (503) 282-6810
Hotel: (503) 335-8900
Contact Us
2014 New Year's Eve at White Eagle
The Parson Red Heads
playing JJ Cale's "Naturally" in its entirety!
Car Walsh
Joe Walsh tribute with members of Blitzen Trapper, Pure Bathing Culture, and Parson Red Heads
Ryan Sollee
(of Builders and Butchers) performing a set of Tom Waits covers
Tuesday, December 31, 2013
9 p.m. |
$12 per person [lodging packages are sold out] |
21 and over
Buy Tickets
Tickets on sale now!
About 2014 New Year's Eve at White Eagle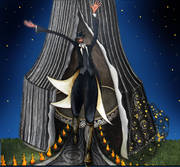 Party to live music from The Parson Redheads, Car Walsh, and Ryan Sollee.
Tickets are $12 per person.
About The Parson Red Heads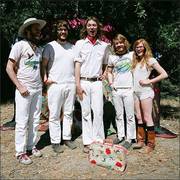 While working on their third album, Orb Weaver, The Parson Red Heads weren't interested in taking their time. In fact, they were dead set against it. Having released a labored-upon LP in 2011's Yearling, the band had established a mode of meticulousness. On Orb Weaver, the focus on recreating the improvisational bombast of their live show was stage center, resulting in flashes of sun-stroked auditory maelstroms and expansive blotter-pop Americana previously missing from the band's recordings.
Over a nine-year career that's seen the band form in Oregon, then move to Los Angeles for nearly six years – where they were influential in a burgeoning music Silver Lake scene still seduced by the specters of Love and Buffalo Springfield – the now Portland-based Parsons have established a well-deserved reputation as an uninhibited live group.
As vocalist/guitarist Evan Way explains, Orb Weaver was all about bottling that energy into one explosively off-the-cuff record. "We've always made records that were more thought-out," says Way. "When we play live, we play more like a rock band. We wanted to show that more aggressive side of us, the more rock-oriented side."
Producer Scott McCaughey (The Minus 5) was all-too-happy to steer the ship when it came to capturing the album's spontaneity.
"The band had a vision for the record before we started," says McCaughey. "A few songs took some exciting and possibly unplanned turns, but it all fit into the whole that we'd imagined."
"[Scott] was great about being very vocal and honest, saying, 'Don't ditch that, it has character and that makes it way cooler,' " adds Way.
The song "Lost Again" was originally a demo Way had discarded for contention to make the album. McCaughey, struck by the tune, suggested a different angle and encouraged the group to record it right away with a new and still very foreign arrangement. With Brette Marie Way-Evan's wife and The Parsons' vocalist/ drummer-providing typically dynamic harmonies, the result speaks volumes of the immediacy of Orb Weaver. It's a gorgeously sprawling composition, replete with reverbed guitar squalls and a saccharine-sweet melody that's belied only by its sly psych fringes.
"Borrow Your Car," a breakneck power-pop scorcher penned and sung by guitarist Sam Fowles, ushers in the kind of fiery tune expected from The Parsons' live show, Fowles and bassist Charlie Hester forming interlocking melodic runs that strike out toward Nick Lowe terrain. Interestingly, McCaughey and The Parsons' only other collaboration before Orb Weaver was recording Lowe's "Don't Lose your Grip on Love" for Lowe Country, a compilation of country-tinged Lowe covers released on Fiesta Red Records.
Times begins with all the minimalist groove of Fleetwood Mac's "Dreams," opening up only after Way croons, "I try to turn my back on you/but I forget to tell my heart," then moves into their oft-cited harmonic telepathy with The Byrds and Crosby, Stills, Nash and Young.
Despite the modest homage to their influences, The Parson Red Heads are a band forging their own musical identity with each new album.
"More and more of the personality of the band itself has come together because we're comfortable," explains Way. "Everybody is settling into their roles; it's a natural result of playing a ton together."
website:
About Ryan Sollee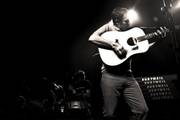 Ryan Sollee, lead singer of The Builders and the Butchers, has been endlessly touring throughout the last few years. From his beginnings playing on rainy Portland streets for random passersby, to the early unplugged Mississippi Pizza and Valentines' shows, to the last three years of endless touring - Ryan and the band live and die for their connection with the audience. Whether playing bar gigs for 50 people or opening arena shows for 3000, Ryan builds a connection with the audience every time he takes the stage.
The Builders went into the studio with the idea of peeling back layers to where the essence of the song lies, and to try and finally fully encapsulate their raucous, impassioned live show. Joining up with Adam Selzer (The Decemberists, M. Ward, She & Him), who worked on their sophomore album Salvation is a Deep Dark Well, and engineer Dylan Magierek (Mark Kozelek, Starfucker, Thao Nguyen), the band created their third album, Dead Reckoning, using the recording style of the 1950s and 1960s, where the magic of a song was captured by the band playing together live and with minimal overdubbing. The Builders tracked almost all of Dead Reckoning in live takes, with Ryan handling vocals and guitar in one room and the rest of the band playing in the other. With tracking and mixing taking a total of only eight days, the energy and intensity of time spent in the studio is immediately apparent on each song.
"In the studio, the most difficult element for a band to achieve is a fusion of the live performance with the recording. The act of recording is quiet, serene, and controlled - the opposite experience of a live show. Sound engineers, studio builders and audiophiles work their hardest to make a 'dead room' to record in," says Ryan. "It's no wonder so few records capture a band's true identity."
Dead Reckoning is an age-old method of sea navigation that involves using past position, speed, and drift to calculate current and future location. Dead Reckoning, with its classic, timeless sound, is a measure of where the band and its music, as well as these times in which we live, have been, are now, and where it all might be going. "I thought it would be a perfect title for the album given its stripped down sound, and how most of these songs tell stories, many of which are set in the past, " Ryan reveals. "Like our previous records, the settings of the songs follow a few main ideas: the father and the son, early 1900s America, absolute good and evil, addiction, and religion. On this album, I really thought a lot about the end of the world and the dark times we live in, how the feelings we feel and the world we experience is not that different from 1930s America, and I thought about the music that was created at that time. This is where the inspiration for these songs originated."
The Builders and the Butchers have had the opportunity to tour with Heartless Bastards, Portugal. The Man, Amanda Palmer, Brand New, and Murder By Death, to name a few.
website:




myspace:
Map & Directions
Tags for this Event:
Events:
McMenamins Celebrations
Holidays
Music:
Rock
Americana
Property > White Eagle
Related content (tags):