Butterfly Breakdown
Halfway to St. Patrick's Day
Saturday, September 14, 2013
8 p.m. |
Free |
21 and over
About Butterfly Breakdown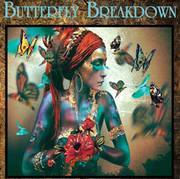 Anastasia Gilliam and Zay Harrison joined forces in 2011 in Portland, OR. The two have woven their influences from the Blues with inspirations of Rock & Roll and R&B to cultivate a luscious sound. They recently added a third musician/singer, Andree Yost, joining the butterfly catchers for some performances, rounding out the opulent vocal harmonies layered with acoustic guitars and percussion that fills a stage with a compelling presence.
They have a natural ability for storytelling and strike a sophisticated balance in their craft as song-smiths with intellect and whimsy through songs that speak of their experience and adventures.
Butterfly Breakdown is currently in the studio with a full band recording songs for their CD "BLUE" due out in the end of 2013.
Website:




Facebook:
About Halfway to St. Patrick's Day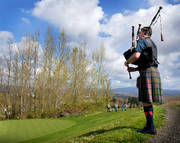 OK, we know, it's kind of a wacky idea - no one celebrates halfway to St. Valentine's Day, right? (Although, now that we think about it... nahhh...)
But, regardless, we love St. Patrick's Day and we love being halfway to it! So let's have some drinks, hear some music and have a full-on good time together. Because why not?
** Food & Drink Specials **
Irish Fries, Irish Reuben, Iced Irish Coffee and Irish Stout!
Plus Irish-tinged revelry at all of our joints!
Map & Directions
Tags for this Event:
Events > McMenamins Celebrations
Property > Boon's Treasury
Related content (tags):