"The Assembly" hosts
Beer Appreciation Movie Marathon
Beer Wars (NR) [2009]
part of
Oregon Craft Beer Month
--
7 p.m. |
$7 |
21 and over
About Beer Appreciation Movie Marathon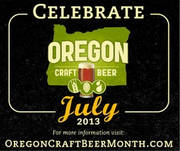 We're celebrating Oregon Craft Beer Month with a series of beer related movies, discussions and events.
Saturday, July 20: Beer Hunter (NR), Panel Discussion: "Beer Hunter 360°"
Sunday, July 21: Beerfest (NR), with an introduction by Bridgetown Beer House owner Mike Waite
Monday, July 22: Beer Hunter (NR)
Wednesday, July 24: Beer Commercials from the 40's through the 80's, hosted by Tom Robinson
Friday, July 26: Beer Wars (NR)
Saturday, July 27: Beer Wars (NR)
---
About Beer Wars (NR) [2009]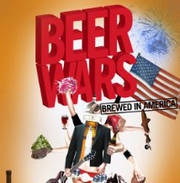 In America, size matters. The bigger you are, the more power you have, especially in the business world.
Director Anat Baron takes you on a no holds barred exploration of the U.S. beer industry that ultimately reveals the truth behind the label of your favorite beer. Told from an insider's perspective, the film goes behind the scenes of the daily battles and all out wars that dominate one of America's favorite industries.
Beer Wars begins as the corporate behemoths are being challenged by small, independent brewers who are shunning the status quo and creating innovative new beers. The story is told through 2 of these entrepreneurs - Sam and Rhonda - battling the might and tactics of Corporate America. We witness their struggle to achieve their American Dream in an industry dominated by powerful corporations unwilling to cede an inch.
This contemporary David and Goliath story is ultimately about keeping your integrity (and your family's home) in the face of temptation. Beer Wars is a revealing and entertaining journey that provides unexpected and surprising turns and promises to change the world's opinion on those infamous 99 bottles of beer on the wall.
video:




website:




imdb:
About Oregon Craft Beer Month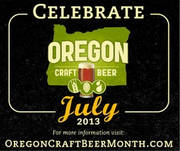 July is Oregon Craft Beer Month, a time to celebrate the many handcrafted ales, lagers, pilsners and stouts that McMenamins brews right onsite at many of our properties. So we're toasting this auspicious month with special beer events and tastings.
Oregon Craft Beer Month:




Oregon Brewers Festival:
About --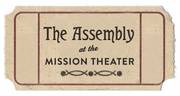 ... The Assembly
The Mission Theater -- the place that first put beers into the hands of Portland theater-goers so many years ago -- has proudly introduced a new line of programming, dubbed "The Assembly."
While retaining its relaxed environment, comfortable seating and matchless sightlines, the Mission is dropping its second-run movies, stepping up its food and beverage offerings, and -- best of all -- evolving the theater's programming dramatically. The core of The Assembly features film screenings with related lectures, interviews, and performances that bring cinema to life. And fans of Mortified, Miz Kitty and live music will be happy to learn that many of the live performances that we've all loved over the years will continue. After all, The Assembly's primary mission -- engaging audiences with events that are both enriching and entertaining -- has few boundaries!
So get your curiosity on and gather with us at The Assembly. There's a lot of world out there.
Map & Directions
Tags for this Event:
Events:
History
Beer, Wine, and Spirits
Property > Mission Theater
Related content (tags):