Saloon & Hotel
836 N. Russell St.
Portland, OR 97227
Saloon: (503) 282-6810
Hotel: (503) 335-8900
Contact Us
Marty Marquis
Kevin Lee Florence
Evan Way (of the Parson Red Heads)
Wednesday, August 28, 2013
8:30 p.m. |
Free |
21 and over
About Marty Marquis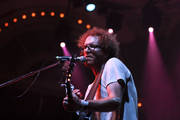 Marty Marquis is a musician and songwriter best known for his work as a multi-instrumentalist and hype man with Portland band Blitzen Trapper. Despite never being released as a proper studio recording, live renditions of his song "Jericho" have long been favorites among Blitzen fans the world over. Additionally, his cowbell-playing for the group has been heralded as "virtuosic."
A fifth-generation Northwesterner, Marquis took up hitch-hiking while still a teen and drifted around America for several years before finding himself in Lookout Mountain, Georgia. It was here that he met fellow sojourner Eric Earley, and the two began a friendship that included entertaining dorm-mates with Neil Young covers and camping out together in haunted forests.
By late 1999, Marquis, Earley, and the rest of Blitzen Trapper had gathered in Portland, and the band was formed in early 2000. Initially called Garmonbozia (after a line in David Lynch's Fire, Walk With Me), the group established its indie bona fides with years of playing around town to essentially empty rooms for no pay and only minimal, extremely local varieties of glory.
After being spurned by more than a few record labels, Blitzen Trapper decided to self-release 2007's critically-acclaimed Wild Mountain Nation. It was then that Marquis revealed his talents as an entrepreneur, and along with early BT champion Matt Wright established the group's own label and built up the business that has since sustained the band. Marquis has since performed with Blitzen not only on late-night television and massive festival stages, but also in some of the most squalid dives in North America.
Marquis' solo work is marked by a predilection for fingerstyle acoustic guitar and historical/mythical themes. "Jed Smith, 1827" for example, retells the legendary explorer's first overland visit to California in the form of a heat- and thirst-induced hallucination. "The Son of Thunder Remembers" gets inside the head of John the Apostle as he watches his best friend betrayed and executed. Recently Marquis has begun employing foot-pedals to add counterpoint and synth-bass to his performances.
About Kevin Lee Florence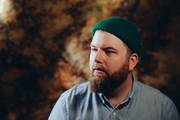 Kevin Lee Florence is a singer-songwriter with heart searching songs and a big voice. Kevin was the lead singer for the band Silver Darling who released two albums on Crossbill Records (Davis, Ca). The band shared the stage with Damien Jurado, The Cave Singers, Jason Isbell and the 400 Unit among others. After Silver Darling ended, Kevin moved to Portland from Sacramento and took a good amount of time off to write and save the money to record a proper solo album, GIVEN. Recorded in LA at 5 Star Studios (Father John Misty, Dawes). The songs on GIVEN have room to breath with live, performance based, arrangements and stellar musicianship. Kevin hopes to have his first solo project released sometime next year.
Website:
Map & Directions
Tags for this Event:
Property > White Eagle
Related content (tags):