"The Assembly" hosts
Ain't In It for My Health: A Film About Levon Helm
--
9 p.m. screening |
$7 per person |
21 and over
Buy Tickets
Tickets on sale now!
About Ain't In It for My Health: A Film About Levon Helm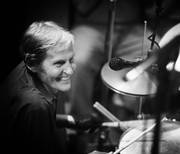 Director Jacob Hatley's intimate documentary finds Levon Helm at home in Woodstock, NY, in the midst of creating his first studio album in 25 years. Shot during the course of two-plus years, this highly anticipated film focuses in on the four-time Grammy winner and Rock and Roll Hall of Fame member after his 2007 comeback album, Dirt Farmer, brought him back to the spotlight.
"...an affectionate tribute and a gift for fans..." - A.O. Scott, The New York Times

" it's impossible to imagine a more exquisite, honest, and beautifully detailed documentary about the life of Levon Helm than Jacob Hatley's Ain't in It for My Health." - Peter Gerstenzang (Village Voice)

"...an unsentimental, salt-of-the-earth tribute that keeps the beat in a way that would make this extraordinary journeyman beam." (four stars) - David Fear (Time Out NY)

"A captivating look at a musician hanging onto his art for dear life." - Daniel Carlson, Hollywood Reporter

"One of the most interesting and compelling portraits of a musician in a long time" - Josh Olson,Ain't it Cool News
About --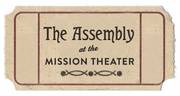 ... The Assembly
The Mission Theater -- the place that first put beers into the hands of Portland theater-goers so many years ago -- has proudly introduced a new line of programming, dubbed "The Assembly."
While retaining its relaxed environment, comfortable seating and matchless sightlines, the Mission is dropping its second-run movies, stepping up its food and beverage offerings, and -- best of all -- evolving the theater's programming dramatically. The core of The Assembly features film screenings with related lectures, interviews, and performances that bring cinema to life. And fans of Mortified, Miz Kitty and live music will be happy to learn that many of the live performances that we've all loved over the years will continue. After all, The Assembly's primary mission -- engaging audiences with events that are both enriching and entertaining -- has few boundaries!
So get your curiosity on and gather with us at The Assembly. There's a lot of world out there.
Map & Directions
Tags for this Event:
Events > History
Movie Types > All Ages
Property > Mission Theater
Related content (tags):