Saloon & Hotel
836 N. Russell St.
Portland, OR 97227
Saloon: (503) 282-6810
Hotel: (503) 335-8900
Contact Us
Marca Luna
Wil Kinky
8:30 p.m. |
Free |
21 and over
About Marca Luna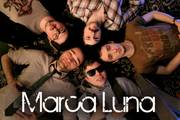 Some say that certain things in this world were not born into existence as most things are. They have just always been so. Forces that move us, drive us, and leave us yearning for more. Yet there is one force that demands to be reckoned with, to stand out from the rest. That force is Marca Luna.
Singers Devan Waterhouse and Marcus Glaze soulfully tell their stories with captivating vocal harmonies and catchy hooks, while the melodic undertow that is Kyle Woody's guitar playing glues the band together with his weightless technicality. Drummer Aaron DeRosso and bassist Chris Ficht drive the sound with perfect synchronicity and style with heavy grooves, swagger and snappy beats. Marca Luna doesn't just believe in performing but entertaining! With energy, antics, and a psychedelic, blinding light show production. It's not just a show, but an experience you can't miss!
Myspace Page:




Facebook Page:
About Wil Kinky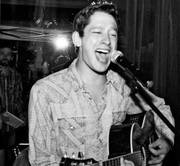 Born and raised outside Portland on a blueberry farm near Cornelius, OR, hard work has always been a part of his life. Wil Kinky takes that same work ethic to music, with a love and a passion for it you can feel. He started at 13 and never looked back, slowly putting all of his efforts into music.
Wil's Sound is like John Mayer meets Ray Lamontagne at a radio concert. Its bluesy, soulful with an alternative edge. Now at 23 he plays around town with the Kinky Brothers, Laura Ivancie, Dojo Toolkit, Urban Sub Allstars and also does his solo act at various venues and bars. Wil also plays/sits in with Brian Grayson , Jordan Harris and many others. Along with gigging around town he also teaches guitar and piano in the Portland Metro area.
Wil has been in the process of recording his debut album at Infinity Studios which will be released April 2013.
Map & Directions
Tags for this Event:
Music:
Rock
Alternative/Indie
Singer/Songwriter
Property > White Eagle
Related content (tags):