A truly remarkable destination.
2126 S.W. Halsey St.
Troutdale, OR 97060
Local: (503) 669-8610
Elsewhere: (800) 669-8610
Contact Us
Edgefield Concerts On The Lawn
OneRepublic
and
Sara Bareilles
with Special Guest
Serena Ryder
Friday, September 6, 2013
5 p.m. doors, 6 p.m. show |
General admission: $39 advance, $43 day of show | Reserved: $65 adv, $68 DOS |
All ages welcome
Buy Tickets
Tickets on sale now!
All tickets available through EdgefieldConcerts.com, in person at the Crystal Ballroom box office, Bagdad Theater, Edgefield Gift Shop and charge by phone at 1-800-514-3849. Ticketing services provided by Etix.com. (Subject to service charge and/or user fee.)
Edgefield proudly hosts the sixth year of Concerts on the Lawn, an outdoor music series that has become a summer tradition for fans throughout the Pacific Northwest.
For complete information about the acts, the venue, rules, policies and much more, please visit edgefieldconcerts.com. Check out photos from past shows at Edgefield, as well!
Please note:
- Low-profile lawn chairs and blankets only
- No picnics or outside food or beverages
- No re-entry
- No pets
- No camping
- No RVs
- No unauthorized vendors
About OneRepublic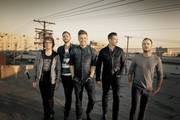 OneRepublic performs behind its newest album Native, now out now at iTunes: http://smarturl.it/Native
To those who do not know the full story on OneRepublic, they may see a talented pop-rock group propelled to "overnight" success after being discovered by one of the world's most celebrated super-producers. The band's first single, "Apologize," which was remixed by Timbaland, has been Top 5 on the Billboard Hot 100 for ten consecutive weeks, rocketing all the way to 2. The song has sold two million legal downloads, maintained its 1 position on the Top 40 chart for two months, and entered the history books by shattering the record for the most spins at radio in just one week with over 10,000 spins. All of which adds up to one of the most eagerly-anticipated CDs of the year- Dreaming Out Loud - OneRepublic's Mosley Music Group/Interscope debut.
However, explaining away the success of this band as an overnight sensation would be short-sighted and inaccurate. The story of the band's road to success, and how that journey is expressed in the inspiring lyrical content of this album, would be lost, as well. Facing opposition and disappointment, OneRepublic has clung to its dreams - and that tenacity is finally paying off.
While OneRepublic might be the first rock band on Mosley Music group, it isn't the first time that OneRepublic's frontman, Ryan Tedder, and Timbaland's paths have crossed. OneRepublic has had a circuitous journey from then to now. That journey began in 2001. Tedder was living in Nashville and nabbed a record deal for winning a singer-songwriter contest; a validation for someone who strove to be a songwriter who could write "more than just a catchy tune. There's nothing like a good pop song, but there's a fine line between accessibility and credibility," says Tedder.
Thanks to a mutual friend, Tedder got a call from Timbaland, who wanted him to come work with him. Just like in the movies, 21-year-old Tedder quit his day job, sold his car to buy equipment, and enrolled in "Production 101 at the University of Timbaland." Taken under the A-list producer's wing, Tedder was given the opportunity to get behind the boards in state-of-the-art studios from Miami to NY to LA; "It was a dream come true." Despite the invaluable education, it was clear that while Tedder wanted to become an artist, his mentor wanted to develop Tedder as a producer. After two years, and with Timbaland's blessing, Tedder moved on and soon became that guy. Working under the nom de plume "Alias," Tedder racked up production/songwriter credits for artists ranging from techno star Paul Oakenfold, pop/R&B singers Leona Lewis and Natasha Bedingfield, and rapper Bubba Sparxxx. In fact, just this past year, Tedder penned and produced three international 1's, a top 10, and two top 40's, including Jennifer Lopez's Top 20 banger, "Do It Well."
Yet, Tedder's desire to be the guy in front of the mic was still burning. In 2002, he returned to Colorado Springs, Colorado, and looked up high school friend, guitarist Zach Filkins, who had spent his childhood studying classical guitar in Barcelona, Spain and then moved to Colorado Springs.
In 2003, Tedder and Filkins moved to Los Angeles to put a band together. They soon found out that doing that is not so easy, and had to figure out how to get by. At points, there was not even enough money to buy groceries. Hard times made it difficult to keep a band together and the membership kept changing- until Tedder and Filkins connected with Drew Brown (guitar), Brent Kutzle (bass, cello), and Eddie Fisher (drums).
Now solidified, OneRepublic got a major label deal, but for various reasons it fell through, and they were left in limbo and demoralized. "After all that time trying to get to where we were, getting dropped took the wind out of my sails," Tedder says. "We weren't sure if we wanted to go on (with the band)." At that time, however, their MySpace page started getting thousands of hits, making them the biggest band on the site. "Maybe the music climate changed," Filkins explains. "All of a sudden, we were getting e-mails from kids saying that because of one of our songs, they didn't commit suicide or they got through their parents' divorce. We finally connected with the audience. We said to ourselves, 'we can't quit now.'"
Soon enough, the labels came knocking, including Timbaland, with his Mosley Music Group label. Timbaland knew first-hand the depth of Tedder's talent and OneRepublic's potential. So everything came full circle when Tim brought OneRepublic into the Mosley Music Group family, making them the first rock band on his label, and executive-producing Dreaming Out Loud.
The success OneRepublic has achieved since then might have taken some by surprise, but not the group's singer/songwriter. The toughest thing to do is write a hit song," says Tedder, "but sometimes you just know when you've written something special. 'Apologize' gave me goose bumps as soon as I finished it."
The first clue that his instincts were right came early in 2007, when Timbaland's "Apologize" remix (both that and the original version are featured on Dreaming Out Loud) appeared on his platinum plus Timbaland Presents: Shock Value.
"Ryan is a great person, a great songwriter and just so musically talented," Timbaland says. "OneRepublic bring something out of each other. They work so well together and it's a very natural chemistry."
Largely produced by Greg Wells (Rufus Wainwright, Pink, Mika) and with a couple tracks produced by Tedder, that chemistry is evident in the songs, such as the second single, "Stop And Stare," a fusion of anthemic guitars and insistent vocals, and the hushed ballad "Come Home" (one of three songs on the album produced by Tedder). Dreaming Out Loud introduces a group committed to the idea that people want real songs, with real truths, not marketing strategies.
Folks talk a lot about fate and timing; two things OneRepublic knows quite well. Having ricocheted back-and-forth between near-success, disappointment, and fruition, OneRepublic has stayed true to their dreams - and seen them come true in ways they could never have imagined. Tedder holds that "there are certain things that are within your control and that's how hard you work, how determined you are, how much you want it, but you can't control timing. It's going to happen when it's meant to happen, and right now, that's how it is for OneRepublic. It took a long time but all of this has come at the right time."
Website:
About Sara Bareilles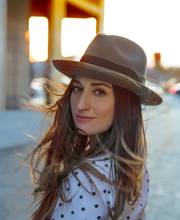 Singer-songwriter/pianist Sara Bareilles has been enthralling her fans since her her music first hit the charts in 2007. She has sold over 1 million records and over 4 million singles in the United States alone and has been nominated for a Grammy Award three times. She performs at Edgefield behind her July releaseThe Blessed Unrest.

Website:
About Serena Ryder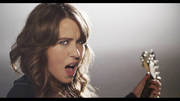 With 60 songs written and ready to go, Serena Ryder had some tough choices to make when starting work on her new album. She made the toughest of all: She threw them out. Every one of them. A full year's hard work into the trash.
Best thing, the Juno Award-winning artist says, she's ever done.
Ryder has earned grass-roots acclaim as a guitar-wielding singer-songwriter, an approach at the core of the five dozen songs she had on hand. Starting fresh allowed her the freedom to see that she'd only been showing one side of her talents and passions. She put down the guitar and wrote, first and foremost, for her voice and for her full musical personality. The result is Harmony, an album of wide range and deep vision, driven by a fierce love – and matching talent – for music of soulful connections, for the voice as the supreme instrument, for "pop" values at their most grounded and most reaching.
Working with producers/collaborators Jerrod Bettis (Gavin Degraw, Better Than Ezra) and Jon Levine (K'naan, Nelly Furtado) in Hollywood and at her Toronto home studio, the rush of creativity was remarkable both for the results, and its ease.
"This was one of the easiest and fun records I've ever made," she says. "Really, really effortless. We wrote and recorded all of the songs in a couple of weeks."
The songs showcase boisterous pop ("What I Wouldn't Do"), lushly sultry soul balladry ("Fall"), raw exuberance (the scat-driven "Stompa") and earthy joy ("Mary Go Round"). And throughout each song is a blend of a joyous embrace of a wide range of styles, at all times honoring her whole musical life: The girl who sang along to her mom's record collection before she ever picked up a guitar and the woman who had fallen under the seductive sway of generations of dynamic, poetic singer-songwriters.
"When I first started playing guitar I learned from listening to Neil Young," she says. "And I learned to write lyrics from him too, and Tracy Chapman, Ben Harper, the Beatles, Fleetwood Mac, John Prine, Leonard Cohen, Kris Kristofferson. And on my guitar that was how I always wrote."
There was much more to her, though.
"But I started singing when I was a kid," she says. "I didn't play guitar yet, so I was singing Etta James, Ella Fitzgerald, Linda Ronstadt songs. Bette Midler was massive! 'Beaches' was huge for me. Also 'The Labyrinth' with David Bowie, one of the first people I wanted to marry! These super-eclectic people I was into. So soulful and big. When I put down my guitar all those influences came through."
After making the hard decision to forget all the written songs for a fresh start, Ryder headed to Los Angeles where she was put together with Bettis at his home studio. She arrived with just "the first idea of a riff."
"He said, 'That's cool.' " she says. "We didn't know it was anything. We recorded that and he created this unbelievable drum beat around it. And then the song came naturally. When I was a kid I loved Ella and all that, loved scatting, using my voice as a real instrument. All of a sudden I was scatting. And the word people came out of my mouth. Just came out!"
From that grew "Stompa," one of the album's irresistible centerpieces.
"He said, 'What is this song about?' I said that it's about how magic music is. How music is one of the most powerful medicines in the world. That's what I want to sing about, how powerful music is in itself. It can take you to a whole other place, shoot you out of your body and into your heart. I wanted something that would make you move, forget your lousy day, forget your awful job or car or disease. Music can do that. I forget that sometimes, even though I'm a musician. You know, it's that simple!"
On "For You," Levine brought in an idea he'd intended for her when they'd first worked together, but had not had a chance to use. Built around a string sample from Nina Simone's recording of "I Put a Spell on You," the song has a simmering tone manifest through Ryder's sultry vocals. "Call Me" carries another shade of the same seductively dark edge. And "Fall," she says, came from wanting "something where you were just so in love that you're falling down that rapid river."
Her favorite, she says. is "Baby Come Back," about "me writing to that be-all, end-all power, God, the universe, whatever. People in their moment of despair will go to that higher power. I was thinking, why then in our moments of happiness, when everything is okay, you forget about that? Where's the gratitude? So I wanted to write about that."
The album's lustrous sound, she adds, was brought to full dimension by the other key team member, Joe Zook, whose mix of the music has her "or the first time feeling I was hearing music in 3D."
Ryder was born in tiny Millbrook, Ontario, pop. 2000, raised by her mom (a go-go dancer with rock revue tours in her youth) and step-dad ("Those oldies! He loved it. Could not sing at all, but would scream at the top of his lungs to the radio when we would go on drives Sundays in his truck"), with extra music influence from her uncle, noted singer-songwriter Bob Carpenter. Her musical pursuits took off in her teen years, with early recordings and steady performances on the Toronto circuit, both solo and with such bands as Three Days Grace. Among her accolades is the Juno New Artist Award.
The single of "Stompa" previewed the breakthrough of Harmony as a hit at home, as well as a featured spot in an episode of Grey's Anatomy.
The songs, she adds, to her represent the elements – fire, water, air, earth – in respective, poetic ways. But also much more within that, the elements within her, within the emotions touched by music.
"All those elements coming together in this record," she says. "That's why it's called Harmony. Harmony is being able to have a billion things happen at once. As long as they're in harmony, it's all good. You don't have to think about yourself or deny yourself."
Website:




Facebook:




video:
Map & Directions
Tags for this Event:
Music:
Dance Party
Groove/Jam
Singer/Songwriter
Alternative/Indie
Property > Edgefield
Related content (tags):