"The Assembly" hosts
That Obscure Object of Desire (R) [1977]
The Exterminating Angel [1962]
Luis Buñuel Retrospective
--
5 p.m. doors; 6 p.m. "Obscure"; 8:30 p.m. "Angel" |
$7 per film; $12 entire evening |
Minor with parent or guardian before 9 p.m.
About That Obscure Object of Desire (R) [1977]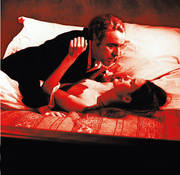 Just after boarding a train, much to the surprise of his fellow passengers, a man pours a bucket of water over a young girl on the platform. Over the next few hours he explains, and we see in flashback, how he became obsessed by her and how she tantalised him.
About The Exterminating Angel [1962]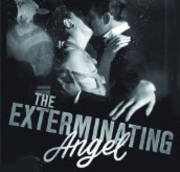 After a lavish dinner party, the guests find themselves mysteriously unable to leave the room. Oover the next few days all the elaborate pretenses and facades that they've built up by virtue of their position in society collapse completely as they become reduced to living like animals.
About Luis Buñuel Retrospective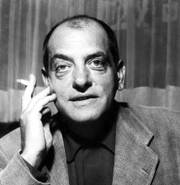 When Luis Buñuel died at age 83, his obituary in The New York Times called him "an iconoclast, moralist and revolutionary who was a leader of avant-garde surrealism in his youth and a dominant international movie director half a century later." His first picture-made in the silent era-was called "the most famous short film ever made" by critic Roger Ebert, and his last film-made 48 years later-won him Best Director awards from the National Board of Review and the National Society of Film Critics. Writer Octavio Paz called Buñuel's work "the marriage of the film image to the poetic image, creating a new reality,... scandalous and subversive."
Often associated with the Surrealist movement of the 1920s, Buñuel created films in six decades, from the 1920s through the 1970s. His work spans two continents, three languages, and nearly every film genre, including experimental film, documentary, melodrama, satire, musical, erotica, comedy, romance, costume dramas, fantasy, crime film, adventure, and western. Despite this variety, filmmaker John Huston believed that, regardless of genre, a Buñuel film is so distinctive as to be instantly recognizable, or, as Ingmar Bergman put it, "Buñuel nearly always made Buñuel films."
Drinks: Spanish wines
Food: Firm Burger, Tapas Menu
About --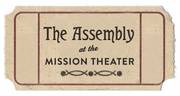 ... The Assembly
The Mission Theater -- the place that first put beers into the hands of Portland theater-goers so many years ago -- has proudly introduced a new line of programming, dubbed "The Assembly."
While retaining its relaxed environment, comfortable seating and matchless sightlines, the Mission is dropping its second-run movies, stepping up its food and beverage offerings, and -- best of all -- evolving the theater's programming dramatically. The core of The Assembly features film screenings with related lectures, interviews, and performances that bring cinema to life. And fans of Mortified, Miz Kitty and live music will be happy to learn that many of the live performances that we've all loved over the years will continue. After all, The Assembly's primary mission -- engaging audiences with events that are both enriching and entertaining -- has few boundaries!
So get your curiosity on and gather with us at The Assembly. There's a lot of world out there.
Map & Directions
Tags for this Event:
Events > History
Property > Mission Theater
Related content (tags):