at Crystal Hotel
303 S.W. 12th Ave.
Portland, OR 97205
Local: (503) 972-2670
Elsewhere: (855) 205-3930
Contact Us
Casey Neill (solo)
w/guests Lindsay Fuller & Kaia Wilson
7 p.m. |
Free |
21 and over
About Casey Neill (solo)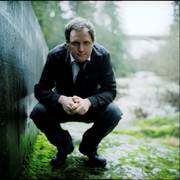 Casey Neill's career has always walked the line between lyrical song craft and ferocious live shows. He is a songwriter and bandleader from Portland, Oregon with a sound that explores haunting ballads, high octane folk punk, and Scots/Irish melody. Neill's latest record, 'Goodbye to the Rank and File' is the first to feature his band, the Norway Rats, which includes an all star cast of Portland musicians . For over a decade he has performed throughout the US, Europe, and Japan averaging over a hundred shows a year. A new record titled 'All You Pretty Vandals' produced by Chris Funk of the Decemberists is slated for release in the Fall of 2013.
"These are songs with stories well told. This is what it's all about" STEVE EARLE
"Casey Neill's latest record, Goodbye to the Rank and File, is just as much audio book as it is album, teeming with rich lyrics that paint the glory and gutter of a wanderer's struggle. Backed by talented Rats like Jenny Conlee (the Decemberists, Black Prairie) and Chet Lyster (Lucinda Williams Band), Neill bellows pack the punch of white-capped seas, soaking the band's big sky, prairie wind sound with a haunting graveness. It just may be Portland's strongest brand of unfettered, contemporary roots rock." - Mark Stock, WILLAMETTE WEEK
Neill's original weather beaten stories eschew irony in favor of romance, celebrate society's miscreants, and explore the hidden corners of the American landscape. The songs travel from place to place, with scenes from the rural Northwest to New York City street life. While the writing owes much to narrative tradition, the sound has far more in common with the early years of the college rock and post hardcore indie scene. Casey's recent recordings show the influence of the Replacements, Husker Du, and R.E.M. A lifelong Clash fan, Joe Strummer covers are often part of the set.
"Be it through raucous rockers, fragile acoustic ballads, ragged country, passionate bursts of punk fury or soulful touches of Irish folk, Neill's narrative talent and concern for real people's struggles stand out. (Neill) evokes an epic feel that fits perfectly with the implicit grandiosity of this emotional material, delivered with a raspy, affectionate voice that recalls Life's Rich Pageant-era Michael Stipe. The results are so evocative, you'll be tempted to steep further in these memories, the better to share Casey Neill's particular blend of personal and historical experience." --- SPLENDID eZine
"Soul-searing songs "- UTNE READER "remarkably good songwriting" NO DEPRESSION
Casey Neill's acoustic roots run deep. He is a sought after side player & has recorded with master traditional fiddlers such as Kevin Burke, Martin Hayes, and Johnny Cunningham. Irish supergroup Solas recorded Casey's original song "Lowground" on their CD's "Waiting for an Echo" and "Reunion". In 1997, he inked a three record deal with the folk label Appleseed and was featured on their tribute to Pete Seeger along with Bruce Springsteen, Billy Bragg, and Bonnie Raitt. A compilation of his material entitled 'Memory Against Forgetting' was released by Amy Ray's label Daemon in 2005. Following a few years of residence in New York City, Casey moved back to Portland and it's thriving music community. In 2007, his CD 'Brooklyn Bridge' was released by the NW imprint In Music We Trust and the Norway Rats were formed to tour the material. 'Goodbye to the Rank and File' followed in 2010 and garnered rave reviews from online blogs, radio, and press. In 2013, a handful of solo performances are booked for the Spring with the band hitting the road in the Fall.
"When the day is young, everything seems possible; the next waking hours can become anything you want them to be. Casey Neill's newest album, Goodbye to the Rank and File, is very much like that thought. It's just bloody good, the storytelling, the diverse influences, the delivery, it all comes together to box your ears, but oh, you'll like the bruises. Lyrically, this is the best album I've heard in a very long time, musically it is almost as good, Casey Neill has hit a grand slam with this album." Aaron Binder, WORDBIRD
"... introspective, sometimes autobiographical tales of misery and redemption, cracked ceilings and brilliant mornings, despair and love, tales from the other side of the tracks given quite real depth and emotive power. We haven't all quite been there but when we do arrive at the destinations described by the twelve songs on Rank And File we'll know where we are, thanks to Neill's eye for detail combined with his unflinching humanity. If I'd wanted to hear an album that encapsulated the barroom romanticism, neon lit glamour of a downtown Saturday night anywhere, an imaginatively vivid evocation of life lived not quite on the margins but lived to the full nonetheless, ... then I couldn't have asked to hear a more completely realized work than Rank And File." - Jon Gordon, ADEQUACY.NET
Map & Directions
Tags for this Event:
Property > Crystal Hotel
Related content (tags):