A truly remarkable destination.
2126 S.W. Halsey St.
Troutdale, OR 97060
Local: (503) 669-8610
Elsewhere: (800) 669-8610
Contact Us
Edgefield's 102nd Birthday Celebration
including
History Presentations
Rose's Pawn Shop
Will West & the Friendly Strangers
The Roseland Hunters
Matt Hopper & The Roman Candles
The Druthers
Ezra Holbrook
Kinky Trio
Gypsy Caravan
Redwood Son
and
Special Beer Releases
part of
Oregon Craft Beer Month
All Day! 11 a.m. 'til late; music begins at 1 p.m. |
Free celebration |
All ages (except in the winery)
About Edgefield's 102nd Birthday Celebration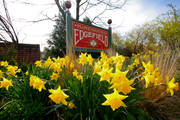 Celebrate a century-plus-two with us. We'll have this live music lineup, the Oregon Distillers Festival, history presentations, food and drink specials, history tours and much, much more.
Music Schedule
All events free and all ages unless noted
1 p.m.–3 p.m.
Ezra Holbrook · Pop/rock
Loading Dock
2 p.m.–2:45 p.m.
Gypsy Caravan · Belly dancers
Little Red Shed
3 p.m.–4 p.m.
Redwood Son · West coast Americana
Little Red Shed
3:30 p.m.–5 p.m.
Mat Hopper & The Roman Candles · Rock pop soul blues
Loading Dock
4 p.m.–5 p.m.
Kinky Trio
Little Red Shed
5:30 p.m.–6:30 p.m.
The Druthers · Folk Pop
Little Red Shed
5:30 p.m.–7 p.m.
Roseland Hunters · Funk
Loading Dock
7 p.m.–9 p.m.
Will West & The Friendly Strangers · Folk roots
Little Red Shed
7 p.m.
Jonah Luke · Folk rock
Winery (21 & over)

8 p.m.–10 p.m.
Rose's Pawn Shop · Roots rock from L.A.
Loading Dock
Other Events
10 a.m. 'til 6 p.m.
Crown Point Country Historical Society's Exhibit of Charles Post's historic paintings of the Columbia River Gorge is open.
Ballroom
1 p.m. 'til 6 p.m.
Oregon Distillers Festival
Blackberry Hall (21 & over)

1 p.m.
Presentation about artist Charles Post by historian and author Sharon Nesbit, Chuck Rollins & Gary Law.
Ballroom
1:15 p.m.
Presentation by McMenamins Historian Tim Hills about the original settlement of Edgefield property by Indiana Abolitionists.
Ballroom
2 p.m. & 4 p.m.
Showing of the 2011 documentary about the history of the County Poor Farm and Edgefield.
Theater
3 p.m.
Tour of the property, led by Sharon Nesbit.
Main Hotel, meet on front steps

5 p.m.
Tour of the property, led by Tim Hills.
Main Hotel, meet on front steps

About History Presentations
In the Ballroom
First-ever comprehensive exhibit of oil paintings by artist Charles W. Post (1857-1922), a former resident of Corbett, Ore., in the Columbia River Gorge, who as a young man had studied at art academies in Paris, Florence and Munich. This stunning and historically significant collection of Post's works, owned and curated by the Crown Point Country Historical Society, depict the Gorge during the first quarter of the 20th century before and during events such as the Columbia River Highway construction and the building of Vista House at Crown Point.
"Before the Poor Farm: A History of the First Euro-American Settlers of the Present-Day Edgefield Site"
A presentation by McMenamins Historian Tim Hills
In the years leading up to the Civil War, abolitionists from Jennings County, Ind., colonized the land where Edgefield stands today.
Edgefield history presentation by Troutdale historian and journalist Sharon Nesbit, author of Vintage Edgefield
In the Power Station Theater
Screening of the 2011 documentary video about the history of the Multnomah County Poor Farm and McMenamins Edgefield
About Rose's Pawn Shop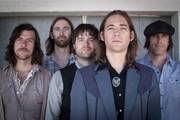 Rose's Pawn Shop is:
Paul Givant - Lead Vocals, Guitar & Banjo
John Kraus - Banjo, Electric Guitar & Vocals
Tim Weed - Fiddle, Mandolin & Vocals
Stephen Andrews - Upright Bass & Electric Bass
Christian Hogan - Drums & Vocals
It may come as a surprise to hear the foot-stomping strains of Appalachian bluegrass channeled through a rock band here in Los Angeles, but heartache, loss and regret have always been the cornerstones of great music and this city has its share. In a town better known for porn stars and face lifts, anything as authentic and heartfelt as Rose's Pawn Shop, is a pleasant surprise.
Singer-songwriter Paul Givant grew up on the disparate array of popular musical styles any late 20th century kid did. And in that mishmash of rock, punk, country, pop, rap, and all the rest, it was American Folk and Bluegrass music that rooted deepest in Paul, transforming him and his songs. Having played in various rock bands since early high school, in 2004 Paul decided it was time to take his growing batch of old style/new school folk songs, and build them into something greater, more ferocious. The songs were there, volatile, almost flammable, but if they were to attain their potential greatness, he was going to need help
As so many fortuned events unfold, it was through a series of chance meetings, twists of fate, and Craig's List, that Paul met kindred spirits in Sebastian St. John, Derek O'Brien, Bill Clark, Derek Swenson, and John Kraus. And in 2005 they began building the music and the band that would soon be known as Rose's Pawn Shop. This group of young musicians combined in their collective musical melting pot the old style American sounds of Woody Guthrie, Bill Monroe, and Hank Williams, the high energy punk of The Ramones, and The Pogues, and the melodic songwriting sensibilities of Elliott Smith and The Beatles. They were creating something musically unique and yet imbued with a familiarity and accessibility.
The final ingredient was added one fateful day when Paul's scorned ex-girlfriend/former band mate in an act of revenge stole the band's instruments and gear and took them down to the local pawn shop. Priceless. Rose's Pawn Shop was born... The match was lit.
In spring of 2006 after months of playing live and breaking ground around Los Angeles, the band recorded and released their debut album "The Arsonist". The album quickly began receiving critical praise from print and online publications as varied as "About.com", "The Daily News", "Miles of Music", and "Music Connection". A month after its release, Rose's Pawn Shop showcased and won the grand prize in Billboard Magazine and Discmaker's: Independent Music World Series. And in the summer of that year, the members of Rose's Pawn Shop dared to quit their day jobs and hit the road, and what had started as a slow and steady burn, began spreading like wildfire
They have been touring the United States nearly non-stop ever since. On any given day you might find Rose's Pawn Shop playing the Georgia Theatre in Athens, busking the streets of Jackson Square in New Orleans, opening for Jack White and The Raconteurs at the Henry Fonda Theatre in Los Angeles, ripping the walls off the club in their month long residency at the Parkside Lounge in New York City, or hitting the main stage of Floydfest in Virginia. On any given day they're out there, growing their music, igniting their passion, and converting an ever increasing congregation of loyal fans
In early 2010, Rose's Pawn Shop entered the studio with renowned producer Ethan Allen (Patty Griffin, Better Than Ezra, Counting Crows, Luscious Jackson, The 88, Gram Rabbit) to record the second album, "Dancing On the Gallows." In recording the new record, Rose's Pawn Shop found themselves rising to new level song craft and sound experimentation, while retaining the same fiery intensity and excitement of their early material. The highly anticipated album is slated for an early August 2010 release.
What do they sound like, you ask?
With an arsenal of banjos, guitars, mandolin, fiddle, pedal steel, upright bass, and thundering drums, their sound is a wholesome mishmash of creek mud, rusty nails and your mom's cookin'. It's sincere, straight-forward and sexy as fuck, effortlessly combining such disparate musical styles as rock, country, bluegrass, and punk to create an incomprehensibly smooth and accessible sound for true believers and skeptics alike.
With wisdom beyond their years, they fearlessly confront traditional country music themes of loss, lamentation, and redemption, while throwing in some drinking-songs for good measure. Sure, they're borrowing pages from the books of Hank Williams, Bill Monroe, and Johnny Cash, but Rose's Pawn Shop takes those pages, tears them up and sets them on fire with breakneck speed, bluegrass instrumentation, 3- and 4- part vocal harmonies and lyrics that'll break your heart.
Whether it's the dreamy snake-charm-thump of "Lone Rider," the wistful whisky-soaked wisdom of "Down The Line," the honky-tonk ruckus of "Funeral Pyre," or the Gypsy-infused mandolin twang of "Reckoning," Rose's Pawn Shop will hook you. Like catfish from the creek, they'll reel you in. And they won't let you go.
And you'll be glad they did.
Because something happens when you hear these songs. No matter how low you've sunk, something in the music finds you. It picks you up and carries you home.
About Will West & the Friendly Strangers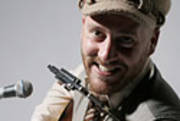 Carolina-born songwriter Will West performs with a rotation of acoustic musicians called The Friendly Strangers, featuring an array of fantastic Portland players on banjo, cello, mandolin, horns, percussion and other surprises.
Will West & The Friendly Strangers are fresh off the release of their new studio album called Take This Moment. Songs have been featured in KINK fm101.9 and KZME fm107.1 in the greater Portland area.
Carolina-born performer/songwriter Will West has called Oregon home since 2002. The son of a fiddle player, he cites bluegrass, delta blues and heavy metal music as some of his early influences. Now he finds inspiration in the amazing landscape of the Pacific Northwest.
West released his first album, Shine, in late 2006. Recorded with Rob Stoup (Imprints & Baseboard Heaters) at 8 Ball Studio in Portland, the album features Bob Soper (fiddle) and Noah Peterson (soprano sax).
His live performances continue to evolve and change. As a solo performer or with variations of a band, West pulls off fantastic acoustic guitar playing with smoothly delivered vocals and harmonica. Every show is an experience and it's all about the vibe...
"He incorporates rootsy, acoustic folk with a bluesy, almost hip-hop-like sense of rhythm. West is a funky, acoustic pop songsmith with a flare for lyricism and rich melodies." - Post & Courier (Charleston, SC)
"West's clean guitar and polished voice feel like warm sunshine through a car window." - Independent Weekly (Raleigh, NC)
"A favorite of those Delta Blues/Folk lovin' Types. Never performing a song the same way twice. This crooner is a storyteller with a soft touch. Check him out. " - Willamette Week
About The Roseland Hunters
Loud, funky New Orleans -inspired music.
About Matt Hopper & The Roman Candles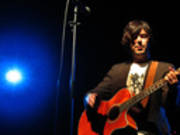 Critics and friends have compared him to numerous luminaries such as Tom Petty, Adams, Wilco, Kings of Leon, Mark Langegan and Weezer. He has made his living as a DIY independent artist since 2003, touring in the USA and abroad as Matt Hopper, solo artist, and Matt Hopper & The Roman Candles, a rock band. As a songwriter, his diverse, original catalog spans country, blues, rock, psychadelic, jam, and pop/dance.
About The Druthers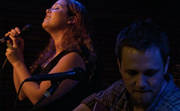 The Druthers make heart-sweeping folk/pop with his and hers harmony. This magnetic Portland, OR six-piece is defined by the unmistakable voices of their two lead singers-the open, weathered rasp that is his (Kirk Duncan) and the whisper-to-wail force that is hers (Erin Adkisson). The pair is accented by a song-serving flurry of trumpet, piano, organ, guitars, drums and bass that evokes the likes of Swell Season and the Civil Wars, and lives somewhere between Ben Harper and Ray Lamontagne. Unmerciful, heartbreaking, uplifting and full of grace, The Druthers make moving music. They are now touring in support of their new self-produced CD, Everyday Ghost
About Ezra Holbrook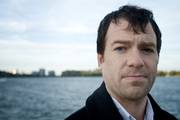 Perhaps best known for his work as a founding member of the Decemberists, Ezra Holbrook is a man of prodigious talent. His most recent solo album is one of those rare works that covers love, loss and life in a low-key way, without succumbing to the often maudlin world of singer-songwriters.
From Greg Barbrick, seattlepi.com:
I was shocked at how deeply this record touched me. Ezra Holbrook is a singer/songwriter from Portland, Oregon. Now if that is not enough for you to feel pity for him...(just kidding). Actually, I think if the industry cared anymore at all about "scenes," Portland has quite a bit going on. In any case, Holbrook's Save Yourself is a deeply personal album and one that gets even more striking upon successive listens.
The title cut opens the disc, and it is a nice piece. But it was track three, with the oh-so-clever title "Collide-Oscope," that really caught my attention. I put the CD on as background while I was doing some household chores, and suddenly just had to stop and make sure of what I was hearing. This song sounds like a lost track from the Flaming Lips' masterpiece The Soft Bulletin (1999).
Now he had my attention, and the very next tune held me. "Heart Off Of Your Sleeve" sounds like one of those perfect country-tinged acoustic songs Neil Young is so famous for. What is so great about this type of music is that it comes across as seemingly effortless, yet you know the artist struggled down to his soul to get it right. In this case, the background vocals are what make it.
Ezra may be a little too clever for his own good, however. "Architect/Archetype" is just a silly title. But the song itself is fantastic. Using the familiar acoustic/country-tinged format, Holbrook lays out his case. It is a gorgeous arrangement. What really struck me was his invocation of the ghost of Ayn Rand and, in particular, Neil Peart's favorite book, Atlas Shrugged. You tell me if there is any other interpretation of a line like "Architects suffer the weight of the world." It is spellbinding though.
From there we come to the reason I wrote this review. The finest song on the album by far is "Do People Bloom." I was brought directly back to one of my all time Desert Island Discs: Pink Moon by Nick Drake. It may not be as doomed as that record is, and the sax adds some hope --but the vibe is there. I have never seen this guy live, but I imagine the women swoon to this song. And I could understand why.
Finally we come to "The Wrong, Wrong Eyes." Again I am reminded of Drake, with a little of the softer side of the Lips thrown in. Very, very nice. Save Yourself is one of those regional records that makes you wonder if the artist could "make it" nationally. Who knows, but I have to say that it is damned tasty, in all the right ways. Worthy of a listen for sure.
About Gypsy Caravan
A mass of swaying hips, undulating bellies, hands upon hands upon hands with arms moving snake-like, strangely synchronous; watch closely as these powerfully sensuous women wrap you in their web of enchanting improvisation. Haunting horns calling you from the desert, earthly drums bring you back to the beginning of time; forlorn melodies sung from the deepest of souls, Gypsy Caravan invites you to join them on a journey back to the cradle of civilization. Woolen yarns, billowing silk, and jangling metal add texture to delight the senses, reminding you of the millions of women who came before us. A tribute to the past, created in the present, borrowing from many cultures and full of today's urban spirit, feel your tribal soul coming to life, echoing our cries for life and freedom. "You should know this - Gypsy Caravan rocks. Not rocks like rocks, but rocks like they are so super groovy if you don't go see them at least once in your life you're a clueless schmuck. This group of tribal bellydancers and musicians lulls you first with the experience, and then soon enough you forget you're in Portland and you have a headache and your car is leaking gas and you are so entranced by their performance that later you'd swear you were hypnotized. And maybe you were." - Willamette Week www.gypsycaravan.us
About Redwood Son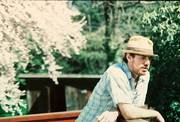 Whether or not the name and music of Redwood Son has yet hit the big radar, this year's "Best New Artist" of the Portland Music Awards is on the rise. Their 20 Song double-disc debut, The Lion's Inside, boasts a dynamic versatility that crosses the borders of their West Coast Americana with hook-laden roots-rock and alt.country, while maintaining an authentic Universal "Pop" vibe.
Led by singer-songwriter Josh Malm, Redwood Son's long anticipated release of The Lion's Inside signifies a culmination of Malm's tireless persistence as a performer and live music presenter throughout the Pacific Northwest since 2005. Though making an initial mark under his previous moniker J*Malem, he birthed the concept of Redwood Son in 2009 searching for an honest sound representative of his childhood in the California Redwoods. The first incarnation of the band was making way towards this very album while establishing a local presence when an unexpected catastrophe struck. On November 4th, 2009 Redwood Son's original drummer and Malm's long-time friend Kipp Crawford was killed in a tragic event that remains partly unsolved. Though Redwood Son experienced a state of dismantle with uncertain destiny, Malm did not lose sight of their shared vision alongside the standing support of the group's original guitarist Chance Hayden. The project was resurrected in the spring of 2010 to nobly move forward, recording The Lion's Inside in Crawford's honor along with an unreleased dedication track titled "Because of You".
The rawness of Redwood Son's beginning is nostalgically captured on Disc One: Summer of '77, focused on the band's sound as a unit along with guest instrumentalists who compliment Malm's friendly lead vocals. Known for bringing the right guys together, trusty engineer Rob Stroup fostered Malm's connection to the authentic sounds of roots-rock and alt. country. The disc was then mixed with a warm analog approach by Rian Lewis, bringing the presence of a laid-back summer day to the ears. Less than a mile away, Disc Two: New Beautiful Day was recorded and produced simultaneously by Dean Kattari to beckon the band's mainstream viability. Here the band's core shows an even greater expansiveness shouldering a more lyrically focused sound, with guest vocals on nine of the ten tracks from singers including Gretchen Mitchell and Ray Frazier. Though the two discs stand tall individually, together they represent a full circle of Malm's musical journey thus far. His thoughfully told stories are the focal point throughout, binding his many musical influences into Redwood Son's distinctive brand of West Coast Americana.
About and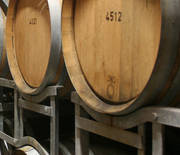 This open-to-the-public event celebrates Oregon distilleries, including both Oregon Distillery Guild members as well as guests. The event will include tastings, bottle sales, distillery tours, production demonstration and more.
This will be a busy day on the Edgefield property – it is Edgefield's 102nd birthday, with music and activities throughout the day.
About Oregon Craft Beer Month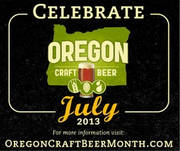 July is Oregon Craft Beer Month, a time to celebrate the many handcrafted ales, lagers, pilsners and stouts that McMenamins brews right onsite at many of our properties. So we're toasting this auspicious month with special beer events and tastings.
Map & Directions
Tags for this Event:
Events:
McMenamins Celebrations
History
Family
Beer, Wine, and Spirits
Music:
Alternative/Indie
Americana
Rock
Property > Edgefield
Related content (tags):