Back to school in Bend!
700 N.W. Bond Street
Bend, OR 97703
Local: (541) 382-5174
Elsewhere: (877) 661-4228
Contact Us
Lincoln (PG-13)
Old St. Francis Theater's "Beer, Burger, Movie" Night
Wednesday, March 27, 2013
5:30 p.m. |
$3 per person; $11.75 with beer & burger |
Minor with parent or guardian
About Lincoln (PG-13)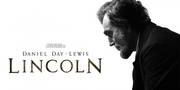 In 1865, as the American Civil War winds inexorably toward conclusion, U.S. president Abraham Lincoln endeavors to achieve passage of the landmark constitutional amendment which will forever ban slavery from the United States. However, his task is a race against time, for peace may come at any time, and if it comes before the amendment is passed, the returning southern states will stop it before it can become law. Lincoln must, by almost any means possible, obtain enough votes from a recalcitrant Congress before peace arrives and it is too late. Yet the president is torn, as an early peace would save thousands of lives. As the nation confronts its conscience over the freedom of its entire population, Lincoln faces his own crisis of conscience -- end slavery or end the war.
imdb:




video:
About Old St. Francis Theater's "Beer, Burger, Movie" Night
Enjoy a beer, burger and the movie for $11.75 per person, 21 & over only.
Map & Directions
Tags for this Event:
Movie Types:
Beer & A Burger Night
All Ages
Property > Old St. Francis School
Related content (tags):