PDX Jazz presents
The Bad Plus
PDX Jazz @ The Mission Theater
7:00 p.m. |
$20 advance, $25 day of show |
Minor with parent or guardian
Buy Tickets
Tickets on sale now!
About The Bad Plus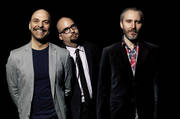 "The Bad Plus are a reminder that American jazz hasn't gone to sleep. Play any of their albums and their collective sound leaps out of your speaker, steps all over your furniture and scares the bejesus out of the cat." - Observer Music Monthly
PDX Jazz, the presenting organization of the Portland Jazz Festival in partnership with the Mission Theater, along with the Crystal Ballroom and our media sponsor KMHD Radio, announces The Bad Plus as part of the continuing PDX Jazz @ The Mission Theater series on Sunday, April 28th. The renowned trio consists of pianist Ethan Iverson, bassist Reid Anderson and drummer Dave King.
Described by Rolling Stone as "about as badass as high brow gets," The Bad Plus formed in 2000 and played only three gigs before recording their self-titled debut. These are the Vistas, in 2003 followed and NPR's All Songs Considered named the album as one of the 50 most important recordings of the decade. Blending original compositions with innovative takes on well-known songs of all genres (Nirvana's "Smells Like Teen Spirit," Blondie's "Heart of Glass," and Aphex Twin's "Flim"), the album set the unique model for the band, and the trio has continued to evolve ever since.
On their eighth studio album, Made Possible, Anderson, Iverson and King continue to evolve and develop their formula, unsatisfied to rest on their laurels. "This band contains some of the most punk energy I've ever seen or felt as a musician - it just doesn't need to do it so obviously," King says. "That's our statement. It's a complex emotion." Made Possible marks a palpable departure for The Bad Plus on a few fronts. For one, the record is the first of the trio's to feature electronic instruments; and, whereas the group's new material typically gets a thorough road test before being recorded, these songs were brought in with looser expectations and even more potent possibilities.
The resulting nine tracks - eight originals plus a loving nod to the late Paul Motian ("Victoria") - showcase everything this groundbreaking trio is capable of: pulse-pounding anthems, bright-eyed melancholia, bold juxtapositions, tunefully mathematic contortions and a masterful sense of song. "Seven Minute Mind" and "Wolf Out" are streaked with heady minimalism. "For My Eyes Only" and the epic "In Stitches" highlight the group's vulnerable, ambitiously emotive core. "Re-Elect That" honors and extends the rich bloodline of American avant jazz, while "I Want to Feel Good Part Two" offers an irresistible two-beat that's equally suitable for a postmodernist time capsule or a church picnic. As ever, the sum effect is a welcome demolition of what listeners might expect from an instrumental trio. Iverson describes the effort as, "It's the sound of getting together in your garage and all committing, no matter what, seeing what you can make up today."
Throughout its career, The Bad Plus has held fast to a band ethos (deeply collaborative with no "leader") and a belief in what its members like to call avant-garde populism (progressive, musically sophisticated ideas without the highbrow trappings). Made Possible is a vivid and convincing document of this passionate stance, loaded with genre-defying music that is at once complex, heartfelt and instantly engaging.
About PDX Jazz @ The Mission Theater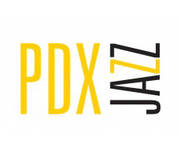 PDX Jazz, a 501(c)(3) nonprofit cultural arts organization founded in 2003 in partnership with Travel Portland, produces the annual Portland Jazz Festival. The organization's mission is to inspire, educate and develop future jazz audiences for generations to come. The Portland Jazz Festival is a multi-venue series of jazz events presented each February within Portland, Oregon. Nationally and regionally supported as a cultural tourism initiative in celebration of Black History Month, Portland Jazz Festival is dedicated to preserving America's indigenous art form by presenting internationally recognized jazz masters alongside local jazz musicians. A series of jazz education and outreach programs that extend into Portland's schools and neighborhoods is at the heart of the annual event.
website:
Map & Directions
Tags for this Event:
Music > Jazz
Property > Mission Theater
Related content (tags):