In the heart of Oregon's wine country...
310 N.E. Evans Street
McMinnville, OR 97128
Local: (503) 472-8427
Elsewhere: (888) 472-8427
Contact Us
St. Patrick's Day Celebration at Hotel Oregon
World's Finest
Brothers Dunne
Conjugal Visitors
All day! Music begins at 4 p.m. |
Free |
All ages (except Cellar Bar)
About St. Patrick's Day Celebration at Hotel Oregon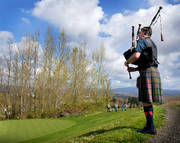 We do so love this particular holiday! At spots across the Pacific Northwest, we'll offer live music, bagpipers, McMenamins Irish Stout, Irish Coffee cocktails, leprechauns, Irish food specials and more.
** SCHEDULE **
All ages and free unless noted
4 p.m.: Conjugal Visitors · Paragon Room
6 p.m.: Brothers Dunne · Cellar Bar (21 & over)
5:30 p.m.: Bagpiper · Roving
7 p.m.: World's Finest · Paragon Room
See what's happening around our other locations...
About World's Finest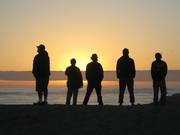 Ever since World's Finest formed in the winter of 2011, you'd be hard-pressed to find a more versatile and unique group of musicians anywhere in the NW. Blending ska, bluegrass, dub, punk and everything in between, this 5 piece Portland band has created a genre all their own, and has been steadily filling up dance floors and packing venues wherever they go. The diverse backgrounds of the different members really come to light in the varied, but truly authentic sound of the band's many compositions. Heartfelt love songs mingle with tales of life on the road and stories of everyday existence. Every time they step on stage, Chris Couch (guitar), Dan Hurley (banjo), Evan Malfer (upright bass), Mike Apodaca (drums), and Sean McLean (sax) project an undeniable energy and passion for their craft.
Check out this footage of the band performing at the Crystal Ballroom in November of 2012:
Following up the success of their debut album 'Pattern', World's Finest is poised to release their new LP entitled '33'. Showcasing their wide variety of influences and abilities, excitement for this new recording has been building within the band and their ever-growing fan base. With a release date in November 2012, keep your eyes and ears open for the World's Finest name to start spreading across the country, as the band tours steadily in support of their new offering.
About Brothers Dunne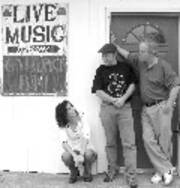 Tommy and Tony Dunne have been performing live around the Northwest since the '80s. The brothers learned music in grade school by virtue of the good nuns at St. Thomas More with spiritual assistance from Lennon, McCartney, and the Clancy Brothers -- The British invasion meets the Irish uprising!
"Sister" Mary Harvard was let out of the family's basement and joined the brothers' musical escapades in 2006, contributing her own folk influence, added instrumentation, and Part 3 to the buttery tight vocals.
Together the trio provides hours of entertainment, playing a variety of music with an emphasis on Irish folk, a strong emphasis on vocal harmonies, and an even greater emphasis on FUN! Pure entertainment... whether you're Irish or not!
About Conjugal Visitors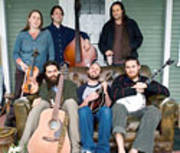 Every Conjugal Visitors show is a grand time of bluegrass, jazz, old-time country and folk. The Conjugal Visitors are hot musicians and great singers, and they aren't shy about putting it on display during marathon sets of tightly woven arrangements and jazzy improvisation. They don?t, however, get too flashy. Watching the Conjugal Visitors perform makes you feel like you've stumbled into a free-wheeling, living room jam session, yet the talent and polish soon shines through the laid back attitude. 2006 was a good year for the Visitors. After establishing a strong following at their weekly parties at Eugene?s the World Caf?, they began making a name for themselves in the city?s vibrant club scene, playing venues like Sam Bonds Garage and The W.O.W Hall, among many others. They were broadcast on KLCC to the entire Pacific Northwest during the 2006 Willamette Valley Folk Festival and The Oregon Country Fair. They played clubs and private parties in cites like Portland, Corvallis, and Florence and they also played festivals like The Blacksheep Family Reunion, The Mt. Pisgah Mushroom Festival, and the Mt. Pisgah Wildflower festival to name a few. www.myspace.com/conjugalvisitors
Map & Directions
Tags for this Event:
Events:
Holidays
McMenamins Celebrations
Property > Hotel Oregon
Related content (tags):