Happy Hour Music
Matt Meighan
Alexa Wiley
Robert Owen
Carl Solomon
3 p.m. to 6 p.m. |
Free |
All ages welcome
About Matt Meighan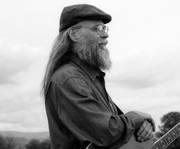 Matt Meighan began performing in Chicago while still in high school in the 1960s and has since traveled the world with his music. He's played on the street corners of New York City, Melbourne, Australia, and Venice, Italy, and has regularly brought his songs to the pubs of Ireland over the past ten years.
In Boulder, Colorado, Meighan founded the Boulder Song Circle, co-founded and hosted the weekly Acoustic Brunch songwriter's showcase, and performed regularly along Colorado's front range. He and his wife Nancy currently live in Portland, Oregon.
Meighan's musical heros include Woody Guthrie, Lightnin' Hopkins, Mississippi John Hurt, Townes Van Zandt, Lucinda Williams and Utah Phillips. His original songs range from the personal to the political and from humorous to serious. Along with his originals, he performs songs from the American folk and blues traditions as well as songs by other contemporary singer-songwriters.
website:
About Alexa Wiley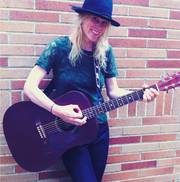 The irrepressible Alexa Wiley returns with Poet of Empty Spaces, her latest album on the Red Newt label, that overflows with metaphorical wisdom and a musical energy honed through years of live performances throughout the Northwest.
Beginning with the jazzy lament of "Northside" and continuing through the rocking harmonics of the title track and beyond, Alexa's new album captures the listener in a world colored with sharp songwriting, the musical textures of accomplished accompaniment, and the master crafting of producer Gregg Williams. Each song brims with Alexa's vision of love, nature, lost opportunities, missteps, and the profound places found within the complexity of human endeavors.
Be prepared to love Alexa's unforgettable voice, the exquisite guitar work of Bret Malmquist and the varied genre explorations contained within this mature sonic effort.
Myspace:




Website:
Map & Directions
Tags for this Event:
Music:
Singer/Songwriter
Americana
Blues
Property > Crystal Ballroom Property
Related content (tags):