Saloon & Hotel
836 N. Russell St.
Portland, OR 97227
Saloon: (503) 282-6810
Hotel: (503) 335-8900
Contact Us
Detective
The Memories
Wednesday, January 23, 2013
9 p.m. |
$8 in advance, $10 day of show |
21 and over
Buy Tickets
Tickets on sale now!
About Detective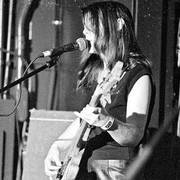 Détective is an LA-based garage pop band featuring James Greer (Guided by Voices) Guylaine Vivarat (Useless Keys) and Chris Dunn.
Named after the Jean-Luc Godard film, Los-Angeles based indierock outfit Détective was initially conceived as a studio project by James Greer, former member of Guided By Voices, and Guylaine Vivarat, a long-time member of the LA music scene (Useless Keys, Tennis System, 2 Hearts & Chemicals).
Since forming in March 2012, Détective has released two EPs, Very Fallen World and Basket of Masks, and a full length album, However Strange, which was released in late August on cassette by Burger Records to coincide with a national tour opening for Guided By Voices in September.
Instrumentation
Guylaine Vivarat - Bass/Guitar/Keyboards/Vocals
James Greer - Guitar/Vocals
Chris Dunn - Drums
PRESS
"The music of the L.A. trio Detective sounds as if it could have come from dusty tapes found in the 4AD archive. (...) "Basket of Masks" trades in coy pop melodies, gritty post-punk guitar riffs and proggy krautrock instrumentals. Their sparse, lo-fi structures don't sacrifice texture, though; Vivarat and Greer have found the delicate balance between sweet and off-kilter that recall Stereolab and some Morr Music luminaries." -- BUZZBANDS.LA
"Basket of masks is absolutely sublime, and while its not an immediate grabber, oh it grows on ya, if you let it. (...) if you like the likes of Galaxie 500 - or anything Dean Warham related you should love this. (...) definitely of my favorite records of 2012." -- CAPTAIN'S DEAD
"The very balmy, easygoing sound of Détective matches perfectly with the late-spring/early-summer weather we feel when we open up our windows." -- MAGNET MAGAZINE
"... A short, sweet and almost perfectly put together dose of listening that embraces a kind of lost meaning of 'indie,' less about neo-campfire singalongs and more about moody raveups and sweet-but-never-cloying contemplations. Soft duets on songs like "Telephonia," matched against a kind of inspiring guitar surge that thankfully doesn't sound like U2 at all but which does sound like a classic Flying Nun number from the 1980s, further seal its appeal." -- OC WEEKLY
About The Memories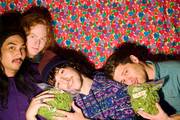 Love songs for stoners and lovers alike...
Map & Directions
Tags for this Event:
Property > White Eagle
Related content (tags):