"Water, Electronics, and Energy"
OMSI Science Pub
Tuesday, December 11, 2012
5 p.m. doors; 7 p.m. lecture |
$5 suggested donation |
Minor with parent or guardian
About "Water, Electronics, and Energy"
We all know that water is essential to life. With energy from the sun, water is converted to the food that we eat and the oxygen that we breathe by the chemical factories that we call plants. But, did you know that water chemistries are being developed to provide industrial factories with new ways to make electronic gadgets like smartphones and solar cells? Such developments are enabling a transformational approach to environmentally responsible manufacturing. Come explore how we turn rocks into computers and how the Center for Sustainable Materials Chemistry is contributing to a clean and sustainable future through chemistry.
Douglas Keszler, PhD, is Distinguished Professor of Chemistry at Oregon State University. He is the Director of the Center for Sustainable Materials Chemistry, a multi-institutional Phase-II Center for Chemical Innovation sponsored by the National Science Foundation and the Oregon Nanoscience and Microtechnologies Institute. His research is focused on the discovery and development of completely new compositions of matter and their integration into new electronic and energy devices.
About OMSI Science Pub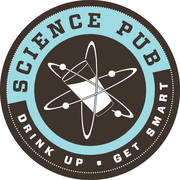 Come out for beer, pizza, popcorn and a healthy dose of scientific knowledge! Come early to secure your seats and order up your food and drinks before the presentation begins.
Map & Directions
Tags for this Event:
Events > Family
Movie Types > All Ages
Property > Mission Theater
Related content (tags):