Back to school in Bend!
700 N.W. Bond Street
Bend, OR 97703
Local: (541) 382-5174
Elsewhere: (877) 661-4228
Contact Us
2013 New Year's Eve at Old St. Francis
Across the Great Divide: A Tribute to the Band
Harley Bourbon
Monday, December 31, 2012
Music starts at 9 p.m. |
Music: $5 per person (Lodging packages sold out) |
21 and over
About 2013 New Year's Eve at Old St. Francis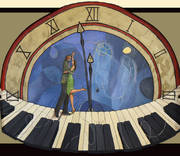 Make it a night to remember partying to the music of "The Band" from Across The Great Divide in the Theater. Head to Father Luke's for the rowdy country punk of Harley Bourbon.
*** MUSIC SCHEDULE ***
Across The Great Divide · 9 p.m. (Theater – free for overnight guests; $5 per person for music-only)
Harley Bourbon · 9 p.m. (Father Luke's Room – free for overnight guests; $5 per person for music-only)
About Across the Great Divide: A Tribute to the Band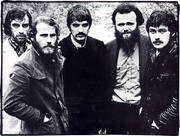 Across The Great Divide: A Tribute to The Band was conceived in the Spring of 2012, the brainchild of longtime friends and fans of The Band, Gabe Johnson and Tyler Mason. Sharing a love for the music of The Band, they formed this tribute band for the sheer enjoyment of playing their songs. They enlisted the talents of Brent Alan, Casey Willis, Kim Kelley, Meshem Jackson, Scott Hersch and other special guest performers and after months of careful listening and practicing, they have emerged with 2 rich and impassioned sets of Band songs and they are ready to rock you into the New Year !
The Band is undeniably one of the greatest and most influential groups in the history of rock and roll. Their 1968 debut album, Music From Big Pink, was ranked #34 on Rolling Stone magazine's list of the top 500 greatest albums of all time. Their farewell concert in 1976, The Last Waltz, featured notable guests such as Bob Dylan, Eric Clapton, and Neil Young. Documented by director Martin Scorcese, it is widely considered to be one of the greatest concert films ever made.
Across The Great Divide: A Tribute to The Band brings these classic songs to life with authentic, spot-on renditions of The Band's legendary catalog, including "Up On Cripple Creek," "The Weight," and "The Night They Drove Old Dixie Down." Drawing their repertoire from The Band's seminal period - from Big Pink to The Last Waltz - they showcase the astounding breadth and depth of The Band's distinctively original Americana music, mixing the well-known hits with obscure gems. While The Band may be long gone from the stage, Across The Great Divide is keeping their sound and spirit alive and well!
About Harley Bourbon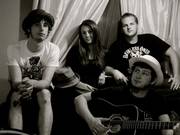 The formation of the band began when Collin Rhoton met John Forrest in Ocean Shores, WA (a small beach town three hours west of Seattle, WA). Collin had moved to Ocean Shores from Seattle where he grew up listening to all sorts of punk rock. John made his way to Ocean Shores from Bend, OR and Mossy Rock, WA. The two of them instantly began fusing their music together around camp fires on the beach.
In 2010 John Forest and Collin Rhoton moved to Bend where they met Maxine Roach. They all became great friends. Maxine would jam with the band, and it was such a success the boys asked her to compile songs with them and that was the moment that Harley Bourbon was formed, but not completely.
The band played a few shows with Boxcar Stringband. Harley Bourbon was so impressed with the sound of Casey Cathcart and his upright bass that they asked him to join. Casey loved their sound as well and immediately accepted the invite and that is the moment that Harley Bourbon was complete.
Harley Bourbon music has strong Outlaw Country and Punk overtones, but they have also been known to perform Folk Irish originals, with the energy of a Punk band. But this band cannot be described adequately using any particular genre or definition. They can be found anywhere from back yards & dive bars, to big venues and festivals.
ReverbNation:




Facebook:
Map & Directions
Tags for this Event:
Events:
McMenamins Celebrations
Holidays
Music > Rock
Property > Old St. Francis School
Related content (tags):